REDFORD BRIGHTMOOR INITIATIVE (RBI)
To provide families with essential goods and services as a means of
achieving stability while building community.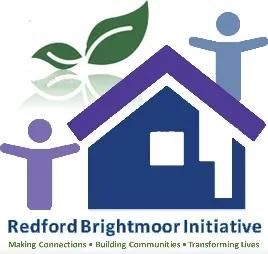 Redford Brightmoor Initiative (RBI) has been providing programming and needed support to the Redford and Brightmoor communities and well beyond for over 10 years. Our anchor program is our two Free Stores. They offer clothing, household items, kitchenware, toys, books, toiletries, diapers, food items and more – all given freely on a weekly basis. RBI also has many other programs and services including a monthly food pantry, community meals program, laundry assistance program, community garden, social workers, furniture program, mobile health & dental team visits, car care program, holiday events, youth programming and more!
RBI by the numbers! In 2022, we served over 1,500 people at our Free Stores as well as at our other programs. We served 250 people at our laundry program, helped over 120 people with their vehicles, and served 1,000 breakfasts at our Brightmoor Free Store. Our Christmas program distributed over 1,000 new toys to children living in the Detroit area.
RBI is always looking for volunteers to assist in our Free Stores (sorting donations and restocking the stores during the week or helping in the store when it is open on Saturday mornings) as well as with our Community Meals program. We accept most donations of new or gently used clothing, household items, linens, kitchenware, books, toys, furniture items and more! We are also grateful for financial donations to help us cover our administrative and operational expenses.
Thank you!
Please contact Hilary Kristal at (313) 326-4947 or
by email at [email protected]
for more information.